Our Family Welcomes Your Family…..
Welcome to Child's World Academy!  We are so glad that you are exploring educational options for your child. Early learning is so important to the growth and socialization of young children. At Child's World Academy, we provide the best in both warm care and education for the children of working professionals.
We provide care to children from 6 weeks to 12 years of age year round. We offer them plenty of opportunities for self-expression and peer relationships, which help them to flourish both socially and academically.
Each day, your child will enter a warm and loving environment that begins with a greeting at the front door and ends with a note describing the highlights of your child's day. We strive to bring our philosophy of family values, education, nurturing care and openness to Child's World Academy.
Our mission is to provide each child with the education and social experience they need to develop into the promising leaders of tomorrow. We invite you to take a tour of our state of the art centers, where you will see the daily activities first hand.  Call us today or click here to schedule a tour.
For more specific information on what makes us unique, please go to our Benefits page.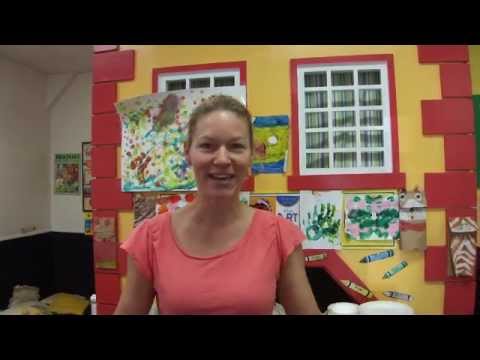 Every Family has a story that contributes to who they are.
In order to make you feel part of our Child's World Academy family, I felt you should know a little about mine….
Family values came early to me due to the fact my mother was a nun for 7 years before she left the convent and gave birth to 11 children; Chris, Arthur, myself, Johnny, Tommy, Leslie, Frankie, Damien, Nicky, Ida and Maryann in that order. Since we were all close in age we had what my mother referred to as Joeys, (baby kangaroos) each responsible for the next.
Sadly I lost my mother at the age of 16 and the family was separated. The 3 oldest went out on their own while the other 7 went into the foster care system. I did my best as the eldest girl to keep a sense of family. I held the scattered lives together with holiday gatherings and an open door policy at the home I shared with my husband Ken.
I met Ken when I was 18 and married him at 21. He embraced my large family with warmth and love and became the father of our 3 beautiful children; Kristy, Scott, and David. In 1994 we decided to open a child care center, and my partner in life became my partner in business. We involved our children in this endeavor with each one working there at one time or another. We believed this was a great education in responsibility.
Together we strive to bring our philosophy of family values, education, a nurturing environment and an open door policy to Child's World Academy. This philosophy has sustained us in life and what we consider to be true success. So make yourself comfortable, you are a part of our family.
Welcome to the home we call Child's World Academy.
"To all at Child's World Academy,

The best place on earth is no longer Disney World. It's Child's World Academy! I believe you all know how much I have appreciated your staff and facility, for over 3 years. Your love, care, kindness, consistency and education for Michaela and Sierra can never be replaced. Your tremendous support during extreme difficulties in our family life carried me through, allowed me to cry, and finally smile again. You will never be forgotten.

Laureen Sutton, Peekskill, NY"
For more information about Child's World Academy or to set up a tour,
please Contact Us online, or call any one of our three convenient locations!