Child's World Academy Monroe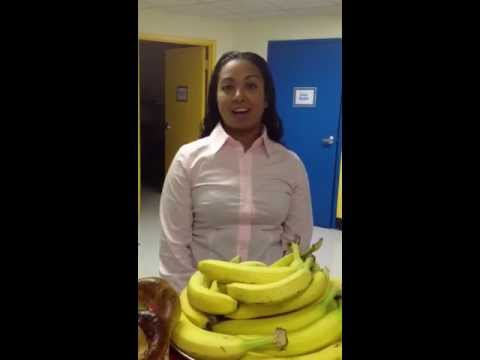 Child's World Academy Monroe has the care and comfort that you are seeking in a child care center. We'd love to welcome you as part of our family!  Our pleasant ambiance and our devoted, friendly staff make up the perfect setting for your child to learn and to grow!
Our Staff
Child's World Academy Monroe is honored to have loyal and dedicated staff.  Our staff has a vast amount of experience in the childcare field. We have an average tenure of 14 years; higher than most schools!  The experience and consistency of our fantastic team is certain to benefit your child.
Our Director, Lisa Martin, is knowledgeable and skilled in the childcare domain.  Lisa has her Bachelor's of Science in Early Childhood Education and Elementary Education.  Lisa aims to please, by ensuring a family friendly environment alongside an educationally rich program.  Her own three children attended Child's World Academy in Monroe from the time they were 6 weeks old!  Her youngest two still enjoy their summers at our summer camp.   Learn more about our amazing staff
Our Curriculum
At Child's World Academy Monroe, we provide the knowledge and the dedication that your child deserves.  Our specialized curriculum, created using the Connecticut Preschool Framework as its foundation, in correlation with the New York State Early Learning Guidelines, provides all the tools your child needs to be successful.  These two programs have been proven to ensure that young children have achieved certain skills before entering Kindergarten.  Good news!  We also test for Kindergarten readiness using the Brigance screening system for our Pre-Kindergarten and Kindergarten students!  Our students have an exceptional average score of 94%!   Learn more about our curriculum
Unique Benefits
Children have fantastic imaginations, and love to play!  Playing is a great way to learn and to explore. Your child is sure to have a great time on our fun and engaging playground.  Say goodbye to woodchips; our playgrounds are equipped with new padded surfaces that are cushioned well above ASTM specifications for safer play!
We know how energetic children can be, and we are delighted to offer parent's the opportunity for children to take part in extracurricular activities, right here at our facility.   We have two wonderful programs available: Happy Feet Soccer and Tumbletrain Gymnastics!
Parent Benefits
At Child's World Academy Monroe, we understand the safety of your children is a concern. Rest at ease knowing we take safety seriously.  Our entrance is equipped with a Keyless Entry System, allowing limited access to our school.  We also have security cameras in every classroom, and security film has been installed on all of our glass windows and doors.  A silent alarm is easily accessible to our Administrative staff.
Parent's schedules can be demanding! Child's World Academy Monroe is pleased to assist you with your transportation needs.  We are happy to provide transportation to many of the schools in the Monroe School District, as well as the Newtown School District.
"Dear Miss Sophie;
I am Sommer's Grandma and I wanted to tell you how thankful I am that you were her teacher this past year. I appreciate all you did for her. You brought out the best in her and you were able to reach her creativity and find joy which helped her to blossom and gain confidence.
Thank you for guiding her and showing her that learning is fun! She sure will miss you and your understanding."

Karen Sommer
Monroe, CT
For more information about Child's World Academy Monroe or to set up a tour,
please Contact Us online, or call (203) 712-0913 today!
 Forms Available:
 Early Childhood Health Assessment Record
Authorization for the Administration of Medication by Child Day Care Personnel